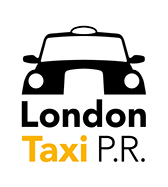 What are our plans?
Our plans, are to implement ideas for trade advertising campaigns in & around London, promoting the advantages, benefits & safety of using our iconic service, to the general public & all visitors to our great city.
How will we fund this?
For all future promotions & advertising campaigns we aim to approach all members from within the trade, & ask them to make contributions to our PR fund & re-invest back into the trade that has brought them their very own business, like Taxi garages, eateries, manufacturers, Taxi media companies etc etc. We also hope, that with the help & support of you the drivers, also making contributions into a fully transparent PR fund we can achieve our plans. The more that can contribute, then the bigger & the better the promotional advertising campaigns can be.
For example if 3000 drivers contributed each month we could have continual advertising campaigns on London's streets all year round. There are 3 payment options available to choose from to contribute via monthly DD, plus a £50 Business link option on our donate page. There is also a one off donation option via the PayPal button at the bottom of this page . 
All contributions are 100% Tax deductible ! 

Lee is a committed family man, he's married to Debbie & has three children, two son's and a daughter.
Lee's other passion in his life is his rugby, he played to a good standard & coached successfully for 10 years.
When he is not working he spends a lot of time supporting his youngest son Harry, who is a professional rugby player. 
Lee's father is a London Taxi driver too, of 40 years experience and he followed in his fathers footsteps and completed the Knowledge of London in January 1997.
Lee is extremely passionate about the London Taxi trade & proud of it's 366 year tradition of great service & standards.
He started London Taxi PR in March 2015 with the goal of bringing positive PR & advertising to the London Taxi trade.
He is a hard working, honest and approachable man, & he will be determined to succeed in bringing positive PR & advertising to the London Taxi trade.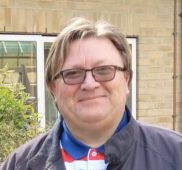 I have been in PR for the past 12 years now, working with a wide variety of clients across a variety of industry sectors, having previously worked for 10 years in journalism, working for Haymarket in the UK, and American Printer and Print titles in the USA.  My journalism career has also seen me freelance for the BBC in both print (MOTD magazine) and radio, and also for the Birmingham Post and Mail. Prior to this I worked for 16 years in the print industry in London and Birmingham.
Huge sports fan and follower of Chelsea FC since 1970, F1 racing and Rugby. I was also made a Freeman of the City of London in 2005.
To contribute towards our campaign fund via PayPal, please click on the donate button below or go to our Donate page for other options of monthly DDs