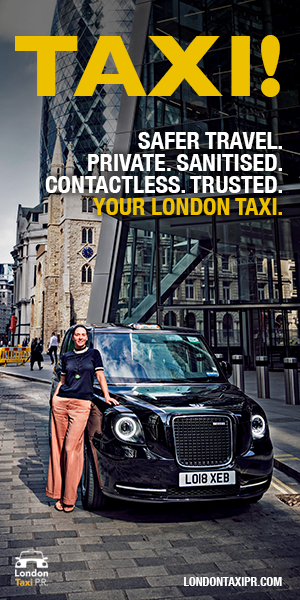 Our new 8-week online campaign kicked off on 8th June 2021 and was included within the Best of British Brands feature in The Standard newspaper.
This is the latest of 4 print & online campaigns we have produced since December 2020, which has included 3 advertorial inclusions in The Standard newspaper and one in The Daily Mail.
As part of the feature deal, we had an exclusive editorial piece and additionally 3 rotating and alternating banners (these link back to our website and are attached above). Once the 8- week campaign ended, the feature remains on The Standard newspaper's website.
This was a fantastic opportunity for a great British icon, the London Taxi, to be featured for an extensive period within a feature devoted to promoting the Best of British brands, which we (LTPR), quite rightly, consider the London Taxi and the profession to be.
(NB: A breakdown on all the details regarding the coverage/reach etc., is included below.)
The article can be viewed via the link below:
https://www.standard.co.uk/lifestyle/10-of-the-best-british-brands-b937787.html
This was an exclusive opportunity for London Taxi PR to work with the brand on an editorially approved " Best of British" feature . The article will sit within a relevant section of the website and will be promoted across the site against relevant content.
As part of this offer, LTPR was included within the editorial approved feature and received:
A dedicated editorial-approved article, written by ourselves (LTPR) about out our product/service, including header, image, strap line, up to 120 word description and call to action/URL
Hosted within standard.co.uk, and promoted across its digital platforms during an 8-week promotion period.
The article was promoted using over one million native ad-promotions to drive relevant audiences to the feature.
Fully SEO'd content and header to improve audience relevancy and to ensure the feature, searchable on popular platforms such as Google.
Our article, and the dedicated feature section, remains live on standard.co.uk,for the foreseeable future.
Digital Leader Board, MPU and HPU ads around the article, on rotation.
Audience / Fast facts –
13.4 million monthly unique users
67% ABC1
average age of 45